SSC 001 Portable Floor Curling Stone Set
Product Detail
Product Tags
17cm portable floor curling stone is made of high quality engineering plastics ,silicon and Steel.
It was our invention years ago. Different from Winter Olympic sport curling stone ,which is made of granite, our curling stone works with high quality steel bearing ,it could slide on floor without need for ice . The whole set consists of 8pcs stone and 1 fabric target mat or playing surface.The stone could be played on any smooth and flat surface .
Family Recreation
Different from heavy granite curling stone , our stone is at comfortable weight ,you could slide stone on any flat and smooth floor such as wooden floor , tile or marble floor.
Reduce your screen time ,with your family members ,enjoy the fastest-growing Olympic sport.
Schools and Recreation Center Program
Floor curling is fun physical education equipment. Excite your students with new physical education equipment or a new intramural activity . It is great and exciting for students of all ages, from primary to high school. The stone has been designed and adapted to allow participants of any ability to play together on a smooth and flat playing field .Floor curling is also fun for younger people , it is a perfect activity for school,recreation program ,and community center program. Invite your friends , set up a curling league at your recreation center or include it as gym activity at your community center , you would fund the endless fun for curling .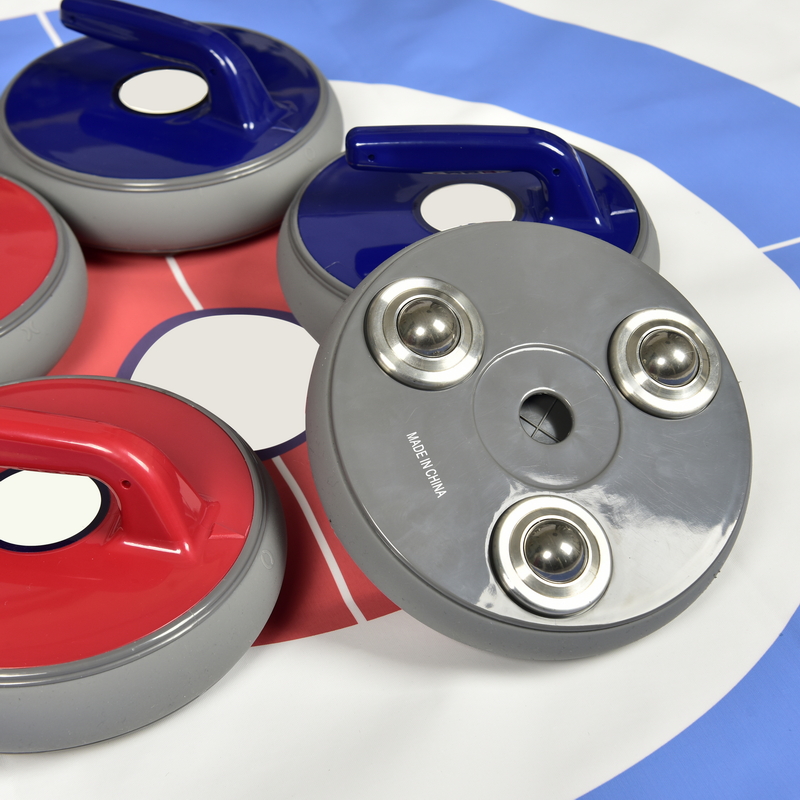 Portable, Durable, Good performance on sliding
The traditional granite stone is very heavy, but our stone is at comfortable weight, it is convenient for carrying, moving, transportation.
All of material is at top quality, so it is very durable.
As stone works with precise steel bearing , it performs a good sliding.
Product Name: 17cm portable floor curling stone set
Category: Sports
Material: ABS(PLASTICS) ,Silicon , Steel
Age Group: 8+
Specification of Single Stone : Diameter 17cm  Height : 9.5cm
Weight of Single Stone:  950Gram
Stone Handle Color: Red, Yellow , Blue.
8pcs Stone +1 fabric play surface or 1 target mat  which could be rolled up for storage as set
Play Surface Size: 120cm X350 cm
Target Mat Size:  120x120cm
Equipment maintenance
Ensure the playing surface is both dry and clean.
Do not play on carpet.
Do not allow stone get wet.
To clean stone and bearing by dry and soft cloth after playing.
Keep storage away from high humidity.
Different specifications of curling stone are available:
Diameter 11cm X Height 5.8cm  Single stone weight: 328 gram
Diameter 19cm x Height 9cm    Single stone weight:1550 gram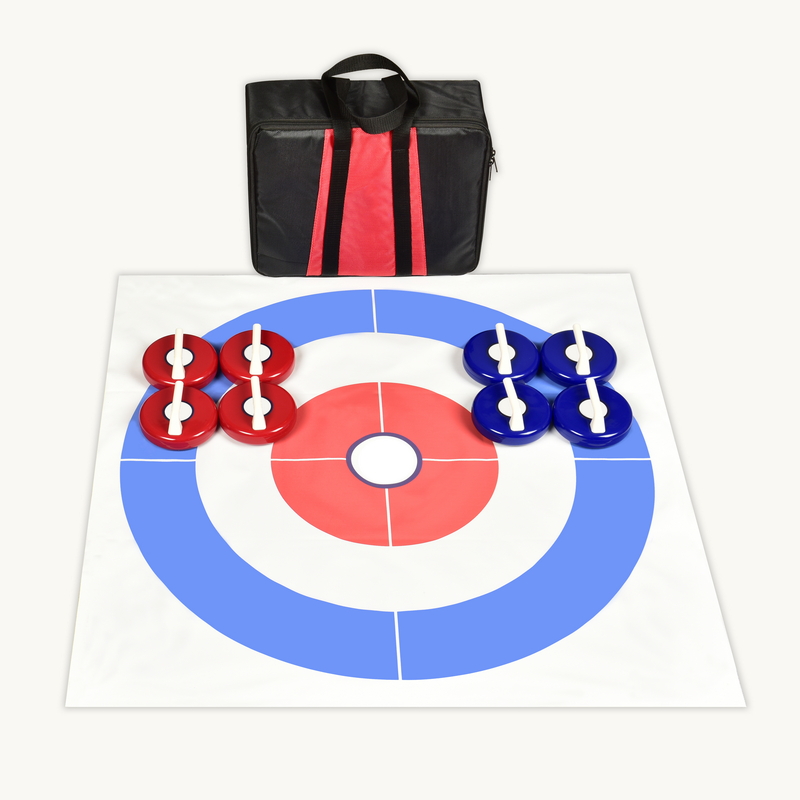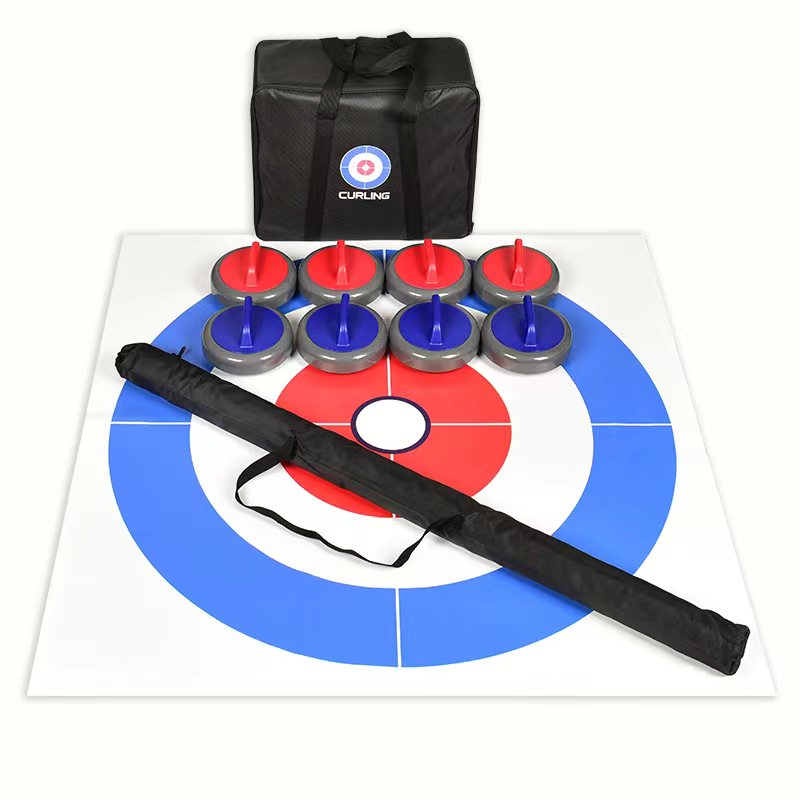 To enjoy winter Olympic sport, let us go curling !
---
---
Write your message here and send it to us